Noi Ortadini APS is a social promotion association whose mission is: "to regenerate abandoned lands through natural and sustainable agriculture, to return suburban spaces to the citizens of Matera and make them places of aggregation".
The association is made up of eleven founding members, several active members, supporters and the whole community that gravitates around our reality.
Four of us took part in the HubOut – Sinergie "Social innovation laboratory" project to study a way to support our voluntary activity and the services we offer, we are:
– Andrea Grieco, 26 years old; aspiring natural farmer biologist.
– Michele Mingione, graduate in PAVU "Landscape, Environment and Urban Green"
– Raffaele Giannella, graduated in Political Sciences of international relations
– Andrea Aldo Capozza, organic olive growing.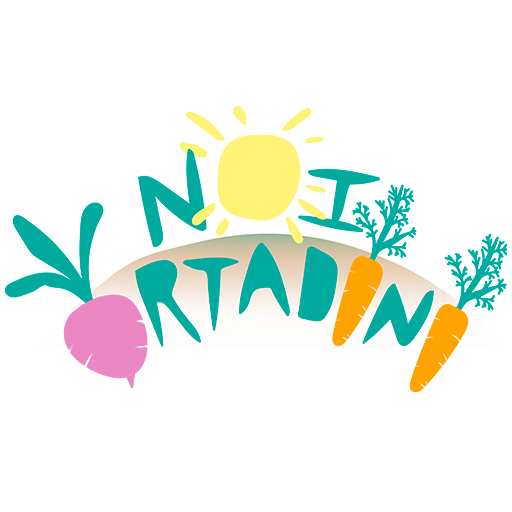 Our project concerning the aforementioned call consists of two different ideas:
– the first most entrepreneurial that looks at the construction of a box, the "Noi Ortadini box" through which we want to bring our passion for what we do into homes. The box contains a kit to guide its owner to the sowing of various herbaceous plants.
Our mission in this case is to transform all citizens into gardeners.
– the second idea looks at the development of a neighborhood composting system. "IoComposta" is a way to make the theoretical concept of the circular economy practical as a good is produced using waste. Through this project we are sure to be able to implement a process of education and awareness of the environmental issues we deal with.
Below you can find our contacts: